Glass And Tiles Paint
Glass and tile paints are specialized types of paint used for decorating glass surfaces and ceramic tiles. These paints are formulated to adhere well to these surfaces and to withstand the wear and tear of everyday use.
Glass paint is typically used for decorating glassware, such as vases, drinking glasses, and decorative plates. It is also commonly used for stained glass projects. We offer glass paint in a wide range of colours and it can be applied using various techniques, including brushwork, airbrushing, and stencilling. Some glass paints can also be cured in an oven to create a more durable finish.
Tile paint, on the other hand, is used for decorating ceramic tiles, such as those found in kitchens and bathrooms. Tile paint is typically applied with a brush or roller and can be used to cover up outdated or worn tiles, or to add a decorative touch to plain tiles.
When selecting glass or tile paint, it is important to choose a high-quality product that is designed specifically for the intended surface. It is also important to properly prepare the surface before painting by cleaning it thoroughly and sanding or priming if necessary.
Keep browsing Oxlades full range of painting supplies.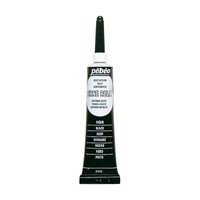 P_CERNBK
From $0.00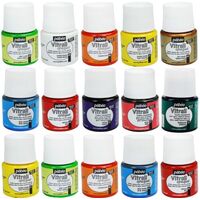 P_VITAG
From $0.00